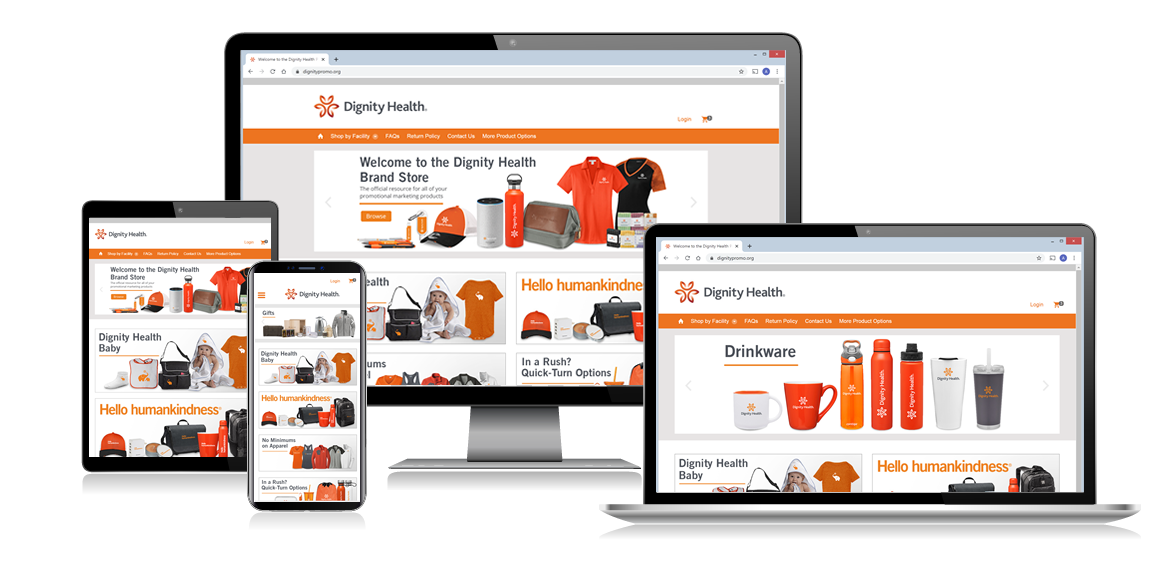 We build Company Brand Stores for Promotional Product Distributors
We provide a full service solution that includes:
Let us be your Company Brand Store partner.

Now imagine... one day store setup for new prospects
Imagine you have a potential prospect and you want to win that business. Perhaps they are shopping other promotional product distributors and you want an edge... So you say, "Tell you what, send over the artwork for your logo and we will set your company up with it's own fully branded online catalog site. No cost and no obligation to you. We can get you started in a day or two. It's that easy."
And here is the process…
You register a domain name.
We assist with the DNS setup.
We configure the system for a new "site".
You set up categories for the site.
You assign a list of pre-configured master products to the site.
You set one or more pricing rules.
You upload your client's artwork.
You click "publish" and the system generates the products, the pricing, and the product images.
Done.
Learn more about the site setup process
Unlimited store sites... a store for every client
If you were to setup a store site for every client or prospect, how many sites would you need?
How much would a client have to spend to justify the cost?
We have made it simple...
You get one platform that can be used to setup an unlimited number of store sites for one monthly price.
Each store includes all of the features. We do not charge extra for add-on functionality.
This means every client, big or small, can have their own site.